Everything Clay Target Sports
We sell, stock and supply everything you will ever need for your chosen Clay Target Discipline.
Whether you're looking for your first Competition Shotgun or your next, we've got you covered.
We offer a wide range of Firearms, Ammunition and Accessories for the Australian Sporting Shooter.
We stock, sell, supply and work closely with the worlds leading Firearm, Ammunition and Accessory brands
Pilla Performance Eyewear
Using enhanced colour pigments and chemistry to create optical registration and high resolution imaging through the manipulation of the visual spectrum.
PILLA is a performance eyewear company that is based on Engineering and has been engineering colour profiles for lens infusion for over 25 years.
Technically the finest eyewear in the world.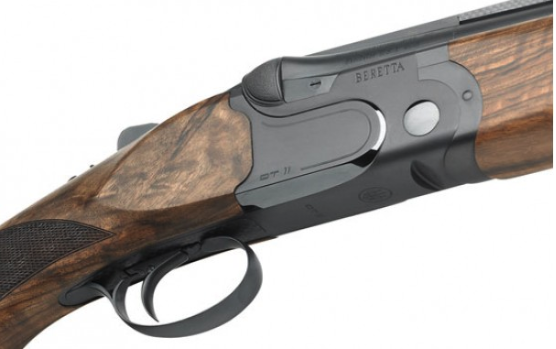 The world's oldest gun manufacturer.
"Quality without compromise" is a core value and belief of Berretta and is contributory to the reason they are such an enduring global success story.
Buying a Beretta is a vote for quality, reliability and stability. Join the family and be backed by Beretta Forever Servicing.
We Cater To The Needs Of Australian Shooters
On Target Sporting Arms is the destination for sporting shooters. Whether you are a Skeet Purist, a Trap Tragic, Member of the Sporting Clays Cult or just enjoy a weekend at SSAA Ripley with the hand thrower.
We live and breathe shooting sports and stock and cater to a wide range of disciplines for law abiding firearms owners across Australia.
What Our Customers Say...
Don't take our word for it. Here is a snapshot of what our customers have to say about our products and service.
Big thank you to Glenn and his team, I've purchased several items from On Target and had a pleasant experience every time. Their service and knowledge is second to none. I've even made online and phone orders in which they provided me with updates and a tracking numbers for all my purchases. I strongly recommend these guys for any of your firearm and shooing needs.
I recently purchased a shotgun from these guys while on holiday in Brisbane and couldn't be happier with my purchase. The sales process really opened my eyes as to the variety of brands available in Australia. My new Beretta now has pride of place in my gun safe and my sporting scores have improved as a result of having a gun properly fitted to me. 100% customer for life. Thank you.
I love my new Ruger Precision in 308. So much so that I had to grab one in Rimfire as well. Thanks for helping me through the process of getting started, you made it so easy and seamless despite delays from weapons licensing outside of your control. Can't wait for my lithgow to arrive now. I recommend you to everyone who needs anything related to guns that I come into contact with.
Our Obligations Under The Law
As a Licenced Queensland Dealer, we are guided by the Queensland Weapons Act 1990
Section 11 States
Genuine reasons for possession of a weapon The following are reasons for possession of a weapon— (a) sports or target shooting; (b) recreational shooting; (c) an occupational requirement, including an occupational requirement for rural purposes; (d) the collection, preservation or study of weapons; (e) another reason prescribed under a regulation.
Section 20 States
(1) A licence, other than a replacement licence, remains in force for the term stated on the licence which must not be more than— (a) if the licence is for a category A or B weapon—10 years; or (b) if the licence is for a weapon other than a category A or B weapon—5 years.
Section 22 States
Reporting loss, destruction or theft of licence A licensee must report the loss, destruction or theft of the licence to an officer in charge of police immediately after the licensee becomes aware of the loss, destruction or theft. Maximum penalty—10 penalty units.
The Castellani name is known throughout the shooting world for its stylish, high quality sports clothing and accessories.
The Official Provider of ISSF, check out our range of Castellani gear
Simply the greatest gun cases in the world.
Made from Aircraft Grade Aluminium to the highest standard.
Americase specialises in quality and service for all of your case needs. Custom fabrication and design is the Americase special sauce
Made in the USA!
Spolar Gold is the world leader in consumer shotshell reloading.
Available in Australia exclusively at On Target Sporting Arms, build your own Spolar reloading solution to your exacting needs and requirements.
DryFire is the world's greatest Dry Fire Simulator for Shot Gun Sports.
Immediate Feedback
Improved Gun Mount
Smooth Gun Movement
Are just some of the benefits.
Practice with your own gun indoors, 24/7
Todd Bender's Video Championship Skeet
Todd Bender, Skeet Champion The Man, The Myth, The Legend…
Todd Bender is arguably the greatest living Skeet Shooter on the planet. He has won numerous accolades over the years including National, International and World Titles.
Hear what he has to say about us when he last visited our Keperra retail store.